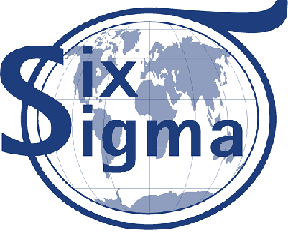 BAHAN AJAR
Introduction to Six Sigma
Dynamic of Six Sigma
Effort to Six Sigma Ideal
External Customer Relationship
Management Relationship
Corporate Relationship
Six Sigma Models for Employees
Internal Customer Relationship
Six Sigma Models for Corporation
METODE PELAKSANAAN
Training Six Sigma Strategy menggunakan metode:
Interaktif (dimana peserta dikenalkan kepada konsep, diberikan contoh aplikasinya, berlatih menggunakan konsep, berfikir cerdas, serta membentuk pola fikir yang produktif).
Disampaikan dalam bentuk presentasi ceramah.
Diskusi kelompok untuk pembahasan studi kasus.
Mendiskusikan proses dan hasil latihan.
SIAPA PESERTA YANG HARUS IKUT..??
Tidak ada kualifikasi khusus dari peserta yang direkomendasikan dalam program pelatihan ini, karena pada dasarnya program Training Six Sigma Strategy ini sangat cocok diikuti oleh:
Seluruh sumber daya di organisasi yang ingin mengembangkan kemampuanya dalam berkomunikasi.
TRAINER AHLI
Dr. Budi Santoso, SE, MM.
Latar belakang pendidikan beliau adalah: Lulusan Program S1 Jurusan Ekonomi, IKIP Jakarta tahun 1982, Magister Management (S2), Universitas Indonesia, lulus tahun 1992 dan Lulus Program Doktor (S3) Manajemen Pendidikan Universitas Negeri Jakarta Sebagai praktisi perusahaan dan pendidikan beliau sudah lebih dari 33 tahun aktif di berbagai bidang, diantaranya sebagai Management Trainee, Staff Personalia, Manager HRD di PT. "Dharma Niaga" hingga menjadi (Direktur Business) Development di PT. Perusahaan Perdagangan Indonesia (BUMN) Komisaris Utama. PT.Tri Sari Veem, Wakil Presiden Direktur PT. Isuzu Astra Motor Indonesia. Aktif juga sebagai dosen di "YAI", Dosen Pascasarjana Magister Manajemen, Fakultas Ekonomi Universitas Negeri Jakarta, Ketua Pusat Pengembangan Eksekutif Fakultas Ekonomi UNJ, Konsultan HRD dan bisnis serta pernah menjadi Editor dan dewan redaksi, Majalah Swadharma (1990). Pengalaman dalam Proyek pekerjaan dan kompetensi: Penyusunan sistem dan prosedur perusahaan, Penyusunan Peraturan Perusahaan; Mendirikan Koperasi Pegawai, Restrukturisasi organisasi, Penyusunan restrukturisasi utang perusahaan. Analisis highest and best uses properti BUMN; Menyusun dan melaksanakan program, Manajemen training perusahaan; Pengembangan Pelatihan soft skills. Pengembang di pelatihan soft Skills mahasiswa, Ketua Tim Likuidasi Dana Pensiun, penyelenggara seminar Nasional. Berpengalaman sebagai dosen di berbagai mata kuliah: (Manajemen SDM), (Performance management),(Stratejik Manajemen),(Business Plan),(Studi Kelayakan bisnis) dan (Manajemen bisnis) dan lain sebagainya. Pelatihan dan Seminar yang pernah di ikuti beliau dalam dan luar negeri adalah sebagai berikut:(Basic Accounting),(Marketing Management),(Personnel Management),(Workshop on productivity measurement and analysis ILO/UNDP Jakarta 1988),(Participative Management),(Facilitator TQC, Workshop on Organization Planning), University Of Oregon 1993,(Jamsostek Seminar),(Seminar Dana Pensiun Jakarta),(International Public Sector Human Resources Management Best Practice),(Monash University),(Melbourne Australia 1994),(Industrial relation technical meeting),(Depnaker 1996),(Asian Productivity Organization workshop),(Srilangka 2005, Karya Tulis yang dipublikasikan:  di buku Sailing the Sinking Ship dan bangkitnya "BUMN Niaga" dari keterpurukan. Penerbit Gema Persada Press Jakarta, 2010, Buku "Pintar-pintar Jadi Pegawai" Penerbit KAFE UNJ, 2011
DURASI
2 hari (efektif 14 Jam, dimulai pukul: 09.00-16.00)
INVESTASI
Normal Class
Rp 4.350.000,00/peserta (Jakarta, Bogor, Bandung, Yogyakarta, Surabaya)
Rp 5.350.000,00/peserta (Bali, Lombok, Balikpapan, Medan, Makssar)
Online Class
Rp.1.750.000/peserta(Online Zoom Meeting)
(Dapatkan Harga Khusus Untuk Request Pelatihan Secara Paket,Silahkan Klik Disini)
FASILITAS
Normal Class
Sertifikat, Modul (Soft dan Hard Copy), Training kit (Ballpoint BMD Totbag), Ransel, Jacket BMD, 2x Coffe break and lunch dan foto bersama.
Online Class
Sertifikat dan Soft Copy Modul
INFORMASI DAN PROMO
Hub      : 021 – 756 3091
Fax       : 021 – 756 3291
CONTACT PERSON
0813 8280 7230, 0812 8931 1641
JADWAL TRAINING SIX SIGMA STRATEGI TAHUN 2023:
26-27 Januari 2023 Malang
23-24 Februari 2023 Surabaya
23-24 Maret 2023 Bogor
27-28 April 2023 Surabaya
25-26 Mei 2023 Jakarta
22-23 Juni 2023 Bandung
27-28 Juli 2023 Yogyakarta
24-25 Agustus 2023 Jakarta
28-29 September 2023 Bali
26-27 Oktober 2023 Bogor
23-24 November 2023 Surabaya
28-29 Desember 2023 Bandung
BELUM ADA JADWAL & WAKTU PELAKSANAAN YANG SESUAI…??? KLIK DISINI UNTUK MEREQUESTNYA..!!